Minecraft Coloring
Check out these two downloadable coloring books!
These 32-page colouring ebook features many popular Minecraft characters, including the creeper, zombie, enderman, ender dragon, ghast, mooshroom and skeleton.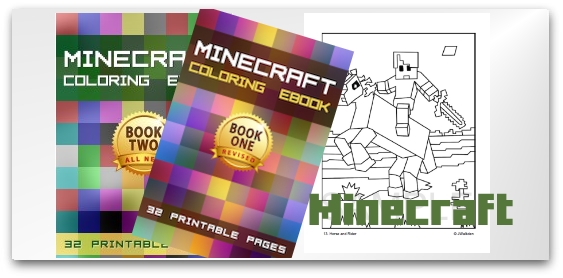 Do your kids love Minecraft?
These Minecraft Coloring Ebook are sure to appeal to younger Minecraft gaming fans - they'll have hours of fun colouring in the many popular Minecraft mobs.
These 32 page downloadable ebooks will keep them happy coloring for hours!
Pages include :
Book One
Sample Pages: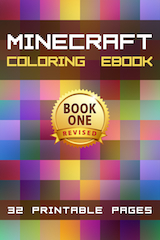 $3.99
Format : PDF Download - 32 pages
Book Two
Sample Pages: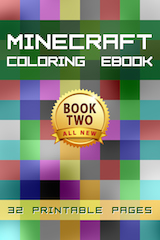 $3.99
Format : PDF Download - 32 pages


Coloring builds dexterity and hand-eye coordination in your children - so are a wonderful thing to strew or add to boredom packs.Why not use the coloring book as part of some Minecraft Activities? Here are some ideas;
Homeschooling-Ideas > Store > Minecraft Coloring Ebooks