Freebie Fortnight
Starts 1st September 2014
Do you love freebies? 
I do! And after so many years of homeschooling I have a whole treasure chest of things to share with you.
So I thought it would be fun to have a mega fest of freebies - a freebie fortnight.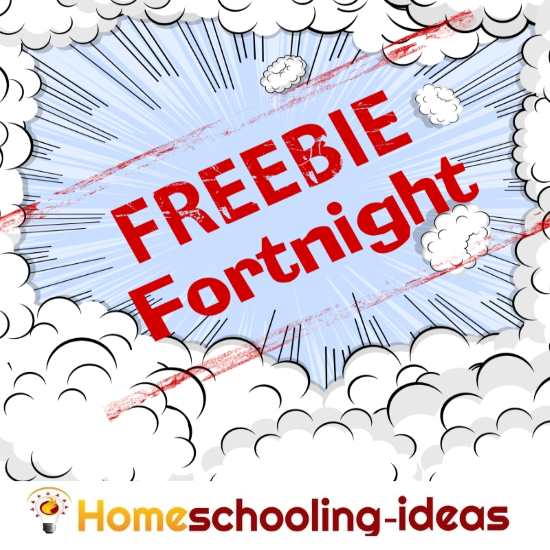 Grab your goodies!
I am going to run Freebie Fortnight for two weeks starting 1st September 2014.
Every day for two weeks I will send you an email packed with freebies you can use in your homeschooling. There will be lots of free downloadable stuff, printables and links to sites I think you might like.
There will be a mix of stuff for everyone. Different ages, some worksheets, some fun stuff. A treasure box of goodies.
Want to be on the list? Sign up below.
So you know what you are signing up for:
I will send you one email a day for two weeks starting 1st September 2014, each containing several links to free stuff.
After that I will send you the occasional email containing news, info about what is happening on Homeschooling-ideas, or things I think you might be interested in.
You can unsubscribe from the list at any time (there will be a link in each and every email).

Homeschooling-Ideas

› Freebie Fortnight