Kids Dinosaur Ebooks
Three great Dinosaur ebooks!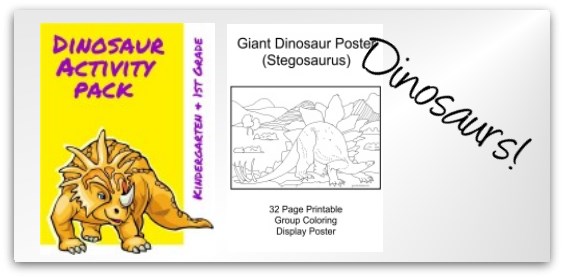 Dinosaur Activity Pack
Kids love Dinosaurs and they are a great way to do all types of fun learning activities. This ebook contains 18 printable sheets you can use.
The pack is aimed at kindergarten and 1st grade aged children. As well as introducing your child to Dinosaurs, it will help with counting and numbers, hand and eye co-ordination, sorting and word recognition. 
This pack contains :
• 3 Coloring sheets
• 3 Count the Dinosaur sheets
• An easy wordsearch (with solution)
• 2 Trace the dinosaur pages
• 1 Measuring page
• 1 Sort into order page
• 1 Dinosaur egg count
• Dinosaur 'cut and paste' sticker page
• Dinosaur food chain
• Math 'hidden dinosaur' sheet
• Dinosaur habitat page
Example pages: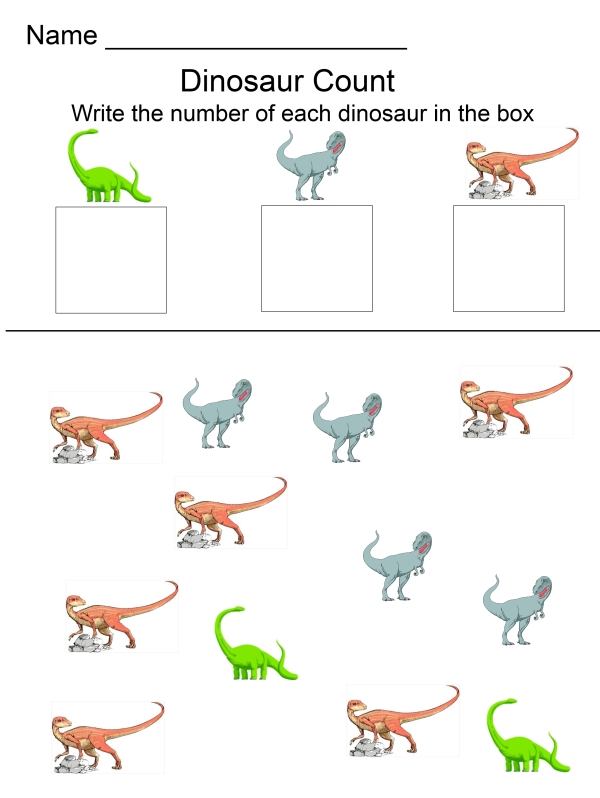 Download Now:

$2.99
Format : PDF Download - 21 pages

---
Dinosaur Coloring eBook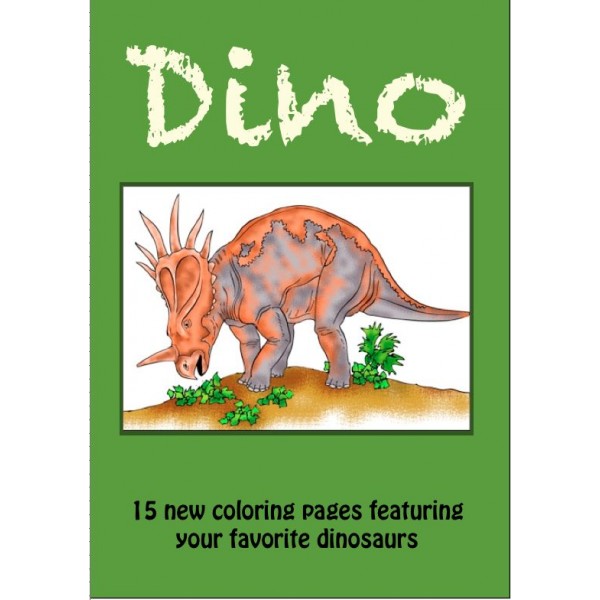 Fifteen pages of coloring-in fun for dinosaur fans in one handy downloadable ebook. Learn their names as you bring them to life in their prehistoric environments.
Dinosaurs included are :
Allosaurus 

Anchiceratops 

Ankylosaurus 

Archaeopteryx 

Camarasaurus 

Carnotaurus 

Dimetrodon 

Herrerasaurus 

Iguanodon 

Muttaburrasaurus 

Sauropod 

Stegosaurus 

Styracosaurus 

Triceratops 

Tyrannosaurus rex
Sample Page
Perfect for lapbook covers or dinosaur rainy-day fun.

Download Now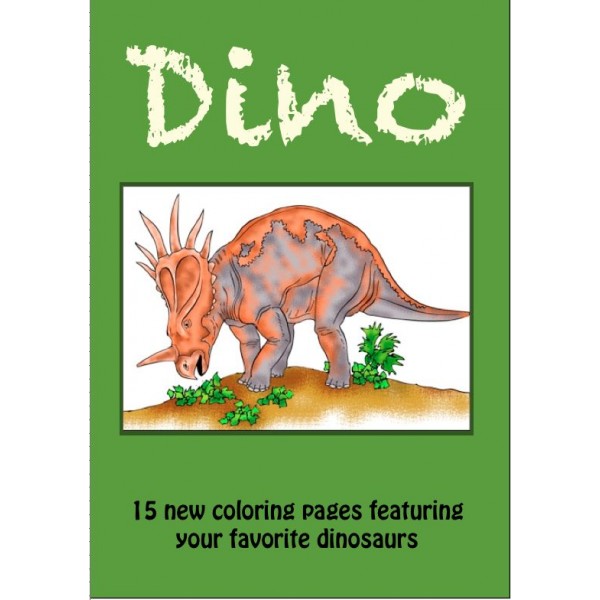 Only $2.99
Format : PDF download. 18 pages


---
Dinosaur Stick Puppets
Encourage imaginative play in your children. 
Kids love dinosaurs and these fun popsicle stick puppets are easy to make! 
Perfect for all kinds of educational uses - I include some ideas in the ebook. 
Download Now
| | |
| --- | --- |
| | Only $2.99 |
Format: PDF Download. 7 pages (16 puppets)

---
Dinosaur Coloring Poster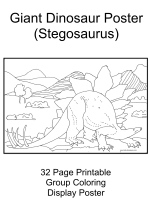 Create a giant Stegosaurus mural!
This huge giant coloring poster is assembled from 32 separate pages. It makes a wonderful collaborative dinosaur art project for a homeschool group or classroom.  
There are full assembly instructions - each page is numbered and there is a numbered diagram to show you where everything goes. 
As a group project get each child to color one page and then put the pages together to see the full effect.
For a family project, you could assemble and then color it in on the wall for some fun family time.
This downloadable file comes in .zip format containing two versions of the poster - a printable A4 pdf or a letter format pdf. Just choose your required size.
Example Pages: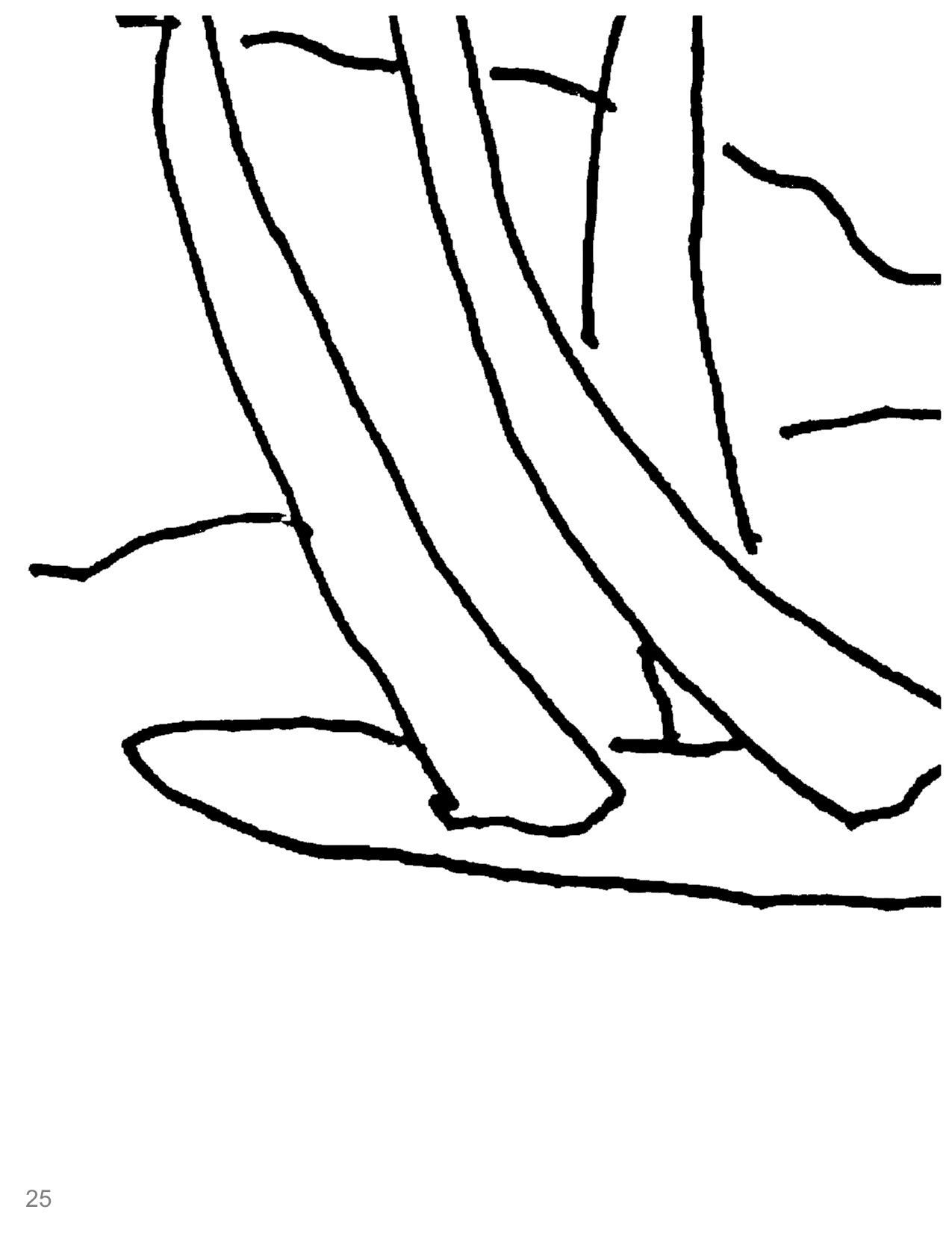 Download Now: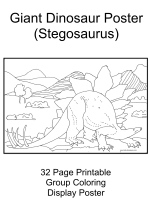 Only $3.99