Homeschool Geography
Home >> Homeschool Geography

Everything you need for teaching Geography in your Homeschool!
In this section of my website, I have collected together all my geography ideas, books and resources pages.
As homeschoolers, we have a great opportunity to teach geography in a way that is meaningful and interesting to our children.
It is a big world out there, but we don't have to be overwhelmed when we add it to our homeschool curriculum.

 Here are my ideas to help you embrace it! 

Geography Articles
Homeschool Ideas
Homeschooling Resources
A lot of the other areas of my site also contain
Free Ideas
and links, so do look around!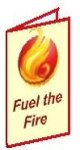 Fuel the Fire Newsletter

Would you like to get ideas for Fueling the Fire direct to you email inbox?

Every month my new newsletter Fuel the Fire will contain a months worth of home school ideas to keep your learners happy!

Subscription is free, so sign up today!



---
Return from Homeschool Geography to Homeschooling-Ideas Home