Homeschooling-ideas.com Newsletter - Fuel the Fire Issue #87 - December 2016
Print this Newsletter
Hi!
Welcome to the eighty-seventh issue of Fuel the Fire.
If you like this newsletter, please forward the link to share it with your friends.
If you received this issue from a friend, please subscribe so you won't miss out on all the fun ideas coming in future issues.
Thanks for joining me today, and enjoy this issue!
---
Please note that some of the links in this newsletter are affiliate links, which means if you buy I get a (very) small percentage of the sale. If you would prefer not to support this site in that way, just go to Google and search for the product mentioned yourself.

---
Merry Christmas!
Welcome to the 87th edition of Fuel the Fire.
Things are VERY full on here at the moment so I hope you forgive me for borrowing heavily from last years December newsletter. I love this time of year, and this month's newsletter is unashamedly Christmas oriented! 
I hope you all have a wonderful Christmas and a happy new year! See you in January.

---
Resources, Read-Alouds, and Recommendations
In this section of my newsletter, I want to bring you great recommendations that I think you will enjoy in your homeschooling.
ABCmouse Offer
Reading
Math
Science
Social Studies 
Art& Music
They are offering a special deal at the moment that I think you guys will love. A two months subscription for only $5.

This is a great way to try out their software and see how much your children love it :) An educational way to entertain them while you tackle your Christmas chores!
---
Fuel the Fire in December
Online Advent Calendars
My kids have always loved Advent calendars - especially the chocolate kind :)
But there are some fun online ones available this time of year too. Here are my top ten advent calendars for kids.
---
Making Cards
Thinking of getting the children to make your Christmas cards this year?
This is something we did for a lot of years and it is so much fun. If your children are young do be sure to pick a VERY simple design - they will get bored waaay before you have finished them all. 
I wanted to share with you some of the cards we have made or received over the years to give you some ideas. In busy years I have just provided them with some Christmas stamps or stencils and ink pads. Quick and easy :)
And don't forget the glitter!
A great site we have looked at is this site of
simple pop-up cards
.
There are some lovely christmas versions here,- I loved the Christmas tree and the Snowman - and I think the children would enjoy making them
.
And don't forget to keep them in mind for when you are making
lapbooks
---
Paper Snowflakes
One of the things we do make a lot of over Christmas are paper snowflakes. They always turn out beautifully - and we love to use them to decorate our Seasons Tree. 
You don't need a template - but there are lots available!
---
Christmas Around the World
Sue sent me this wonderful picture of a Christmas Advent Spiral created by members of the Suffolk HomeSchooling Group in Tostock.
I love this idea, don't you? Linked to Waldorf education, there is a great description of how to do this
on this site
. It would be a lovely thing to do as a homeschooling group - or just quietly at home (outside maybe!) with members of your family.
Thanks to Sue for sharing.
The Advent Spiral got me thinking about how people celebrate Christmas around the world.
There are a lot of resources available for you to find out - perfect for a geography project perhaps?
---
Calming Down Christmas Eve
A few years ago I hit upon an idea that makes our Christmas Eve quieter and more peaceful!
Excited children and a whole day to fill are not a good mixture!
For a few years now I have bought a new boardgame that I bring out on Christmas Eve. I picked interesting games (like
Carcassonne
and
Agricola
) that would take us a while to learn and keep us interested for the whole day.
I have loved Christmas eve since I started this tradition. It has become a lovely family day that goes quickly (without everyone feeling like they are 'just waiting' for Christmas!).
Last year I decided we needed a change, so I bought a nice
Christmas jigsaw puzzle
for us to complete on the day instead. That worked pretty well too.
This year, I am back looking for board games
. I will probably go for
Ticket to Ride
or
Puerto Rico
.
Why not start a new tradition of your own?
PS... Don't forget I have over
50 Educational Board games
listed
here
.
---
Christmas Lego Fun
Somehow, Lego and Christmas seem to go together!
Here are some Christmas Lego ideas
Lego Ornaments. There are some cool instructions for lego ornaments on this site. Free to download.
Christmas Scenes - You can download a whole load of lego instruction manuals from Lego Customer Service. Type in 'Winter' or 'Christmas' in the search box for ideas. You  may  not have all the lego pieces you need with these -  but it should certainly get you started. This one looks fairly simple. But I love the idea of making a winter scene like this one - without buying the hugely expensive kit!
For more lego ideas check out my lego page and my lego pinterest board.
---
Smash Journaling
Smash Journaling
I absolutely loved this when I saw it and thought you might too!
It was exactly the sort of thing I had in mind when I talked about making an educational scrapbook as part of your homeschooling.
Wouldn't it make a great gift? There are several different colors and styles - so something to suit everyone! And there are lots of accessories to go with the journals too.
---
A gift idea, incase you need them!
I am selling downloadable posters in my Etsy store. Here are a few of my best sellers this Christmas. A good way to gift money and have something to wrap.
---
Christmas with Pinterest
Need more Christmas ideas?
I have a whole load I have collected on my Holiday Homeschooling pinterest board.
Check them out!
Follow Julie @Homeschooling-Ideas Holiday Homeschooling on Pinterest
Note : There is supposed to be a little widget here showing some ideas. It seems to be a bit hit and miss. If you can't see it, follow the link instead.
---
Looking forward to 2017
Are you planning next year? Do check out my Best Homeschool Year Yet planner
Now available on Amazon! (Yes finally. Sorry to all of those who kept asking me! I finally did it!)
---
Something fun from me!
Happy Christmas. Turn your sound on!!
---
Games To Play
Hand selected for your festive enjoyment!
Snow Line. Nice physics type game. Draw a line for Santa that leads through the presents to his destination.
Thin Ice. Skate in circles around the monsters to drop them into the freezing lake.
Avalanche. See if you can out ski the avalanche - but watch out for rocks and trees.
Sponsored Links

---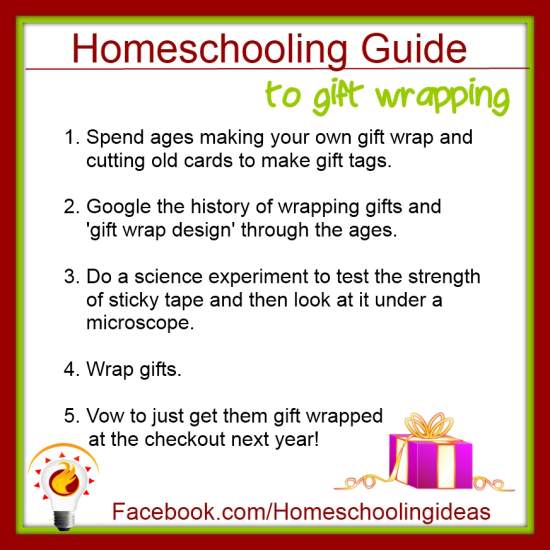 ---
Thanks so much for joining me for this issue of "Fuel the Fire"
.
Be sure to look out for the next issue on 6th January 2017. If you can't wait, then you can find a more regular injection of ideas on:
If you have any comments or suggestions to help me improve this newsletter, I would love to
hear from you
!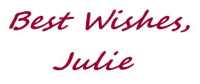 Go to Homeschooling-Ideas Home Page