Creative Homeschooling
6 Totally Inspirational Ideas to help you Homeschool more Creatively!
Creative homeschooling isn't just about having a pajama day every now and then (although that is fun and we love to do it!). It is about making the most of your resources and ideas to approach homeschooling in a fun AND educational way.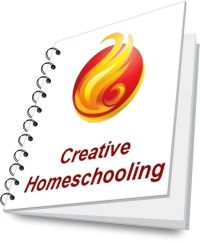 It is so easy to get caught up in doing the same old thing every day. And it doesn't take long before homeschooling can feel, well, a bit boring!
Sometimes just one simple idea can really move you forward.
This ebook contains my top tips for getting organized, getting ideas AND implementing them in your homeschool approach.
Get your copy now! Download here
About Creative Homeschooling
I totally believe that everyone is creative, and that it only takes a little bit of effort to use your talents and abilities to make your homeschooling exciting and fun.
One of the joys of homeschooling is that it can break the school model of filling up a child with facts and figures. Education is so much more than that. It is about learning and exploring, discovering and making connections. It is about venturing into the new and re-exploring the old. Homeschooling can make learning a magical experience for your child.
Find out 6 ways to transform your homeschooling by finding great ideas your family will love - AND scheduling in the time to do them.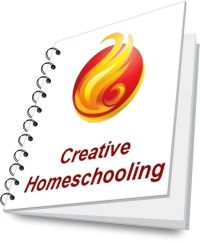 Get your copy now! Download here


Go to Homeschooling Ideas Home from Creative Homeschooling