Engineering for Kids
Engineering for kids wasn't something I had planned to cover! It was kicked off by a great link posted on a yahoo group for this bridge building game kicked off a huge discussion.
We downloaded the 2006 version and  much discussion ensued!!! It is not as easy as it looks! You may need to go and look at some examples (under records on the website) to get a good feel for design concepts. It would tie in well with looking at pictures of (or visiting!) suspension bridges.
One thing led to another and before we knew it, we were building a Geodesic dome!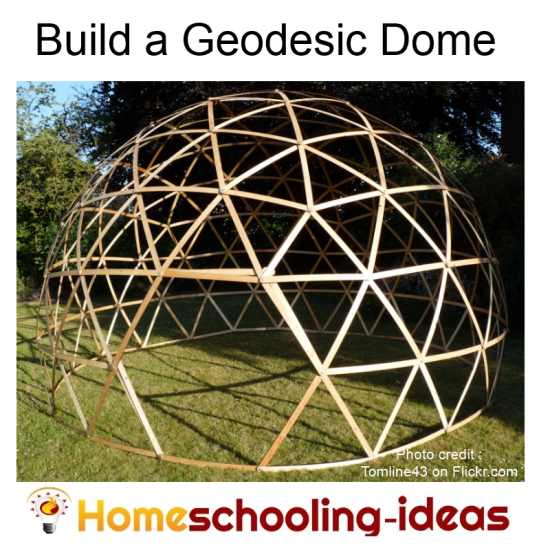 Engineering a Geodesic Dome Model
When I suggested we build a geodesic dome model from newspaper, the children jumped at the chance.  This is a really fun homeschooling project to do, although you definitely need team work.
You can find instructions for building a dome
on the PBSKids website
.
If you are think you would like to have a go at this, then here are my tips!
1.
Newspaper
- We used the Daily Mail (it's a smaller UK tabloid newspaper). It really wasn't big enough to make the required length posts and we had to overlap two sheets. Go bigger!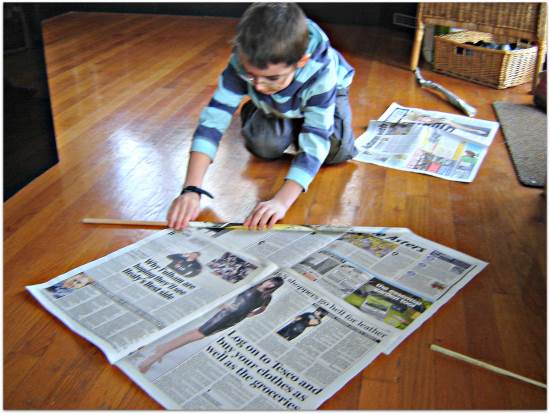 2.
Equipment
- my stapler really wasn't up to it towards the end - a heavy duty one would be better. We ended up having to tape some sections.
3.
Stability
- ours is pretty good but it would have been stronger if we had used several layers of newspaper per post instead of a single layer. You really would have to tape it together though! Ours was strong enough afterwards to cover it wtih a camouflage net.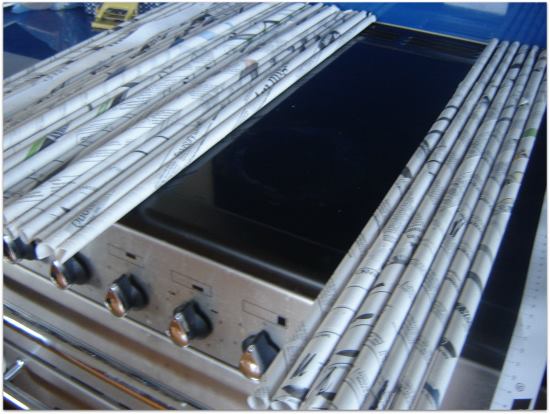 4.
It's HUGE!!
  We had planned to build it in the kitchen and move it into the playroom. When we built the base it was obvious it wasn't going anywhere.  Make sure you have a bit of space for this one. The garden would be great during the summer - especially if you varnished it.
5.
It takes time
. The rolling of the newspaper itself is time-consuming. Make sure you have lots of help, or set the day aside to compete the project.
All in all though, this engineering for kids project was well worth doing. You get to look at an interesting engineering idea - and end up with a great playhouse!
It can be fun to look at the strength of the dome, and apply what you have learnt to building bridges and other structures from newspaper.
There are also some good engineering projects on this
instructables
page.
Having fun making things? Try my
invention challenges
too.
Homeschooling-Ideas

›
Homeschool Ideas
›
Make a Geodesic Dome