Home School Book List
History for Children - World War II
Home >> Homeschooling Books >> World War II Fiction

This home school book list covers children's historical fiction about World War II that I collected as part of our WWII unit studies. I may have been a little UK centric!! Please excuse me and recommend World War II books from your country.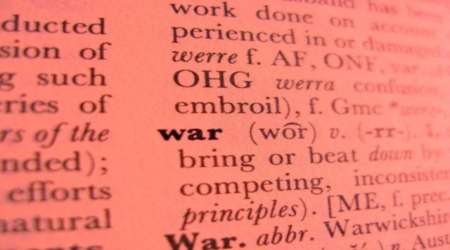 Homeschool History - Children's Educational Books
When Hitler Stole Pink Rabblit by Judith Kerr


This is a lovely gentle introduction into the concept of war. At the age of nine, Anna is hurried out of Germany by her mother. She doesn't understand who Hiltler is, or why being Jewish is bad - but she begins to understand that she is now a refugee.

Weedflower by Cynthia Kadohata


An absolutely spellbinding book. When Pearl Harbour is attaked, Sumiko and her family are sent to a Japanese camp in the Arizona desert. Again, a very gentle introduction to how the war impacts on children's lives.

The Amazing Story of Adolphus Tips by Michael Morpurgo


If you have read any of Michael Morpurgo's books, you will know how good they are! This one deals with the true evacuation of Slapton Sands in Devon for American soldiers to practice landing on the beaches. But what has happened to Lilly's cat?

The Diary of a Young Girl by Anne Frank


Apologies for adding this to the home school book list fiction section, but it fits in so well as reading for World War II. Anne received a blank diary on her 13th birthday, just weeks before she and her family went into hiding in Nazi-occupied Amsterdam. Anne writes in the diary for two years, and gives an insightful look at the sufferings of the time. There is also a picture book of Anne Frank for younger readers.

Carrie's War by Nina Bawden


Carrie and her brother Nick are evacuated from London to Wales during the war. The book depicts what life was like for some WWII evacuees, but makes a heartwarming read.

Goodnight Mister Tom by Michelle Magorian


Another book concerning an evacuee from London, but with a different perspective. A sad, deprived child, Willie slowly begins to flourish under the new care of old Tom Oakley - but his new-found happiness is shattered by a summons from his mother back in London.

Twenty and Ten by Claire Hutchet Bishop


During the German occupation of France, twenty French children were brought to a refuge in the mountains. One day a young man came to their school with a request. Could they take in and hide ten Jewish refugee children? Of course the children understood, but how would they hide them if the Nazis came? Based on a true story...one of many such incidents during the war.

Number the Stars by Lois Lowry


The Nazis have occupied Copenhagen and there are food shortages, curfews and the constant threat of being stopped by soldiers. For Annemarie the dangers become even greater...her best-friend Ellen is a Jew. When Ellen's parents are taken away to be 'relocated' by the Nazis, Ellen is taken in by Annemarie's parents and suddenly Annemarie's family are under threat too.

More Children's Historical Fiction
This is a further list of children's fiction covering World War II.
A Kind of Secret Weapon by Elliott Arnold
Horses of Anger by James D. Forman
When the Sirens Wailed by Noel Streatfeild
The Machine Gunners by Robert Westall
The Day of the Bomb by Karl Bruckner
Can you add to my home school book lists? I would love to hear your recommendations. You can contact me here.

Just starting out?
Wondering how to really get started with homeschooling? Here is my advice on how to start home school.

More Home School Books

Return from Home School Book List to Homeschooling-ideas.com Home