Kids Writing
Writing Activities and Resources for Children
Home >> Homeschool Writing >> Kids Writing Resources
Are you looking for some activities and resources that will encourage your children in their writing? There are lots of ideas available that you can take advantage of in your homeschooling.
When my daughter developed an interest in fiction writing, I began to explore ways of developing her skill and encouraging her - and found lots of resources available that I wanted to share with you!
Children's Writing
Here are some ways you can really explore homeschool writing.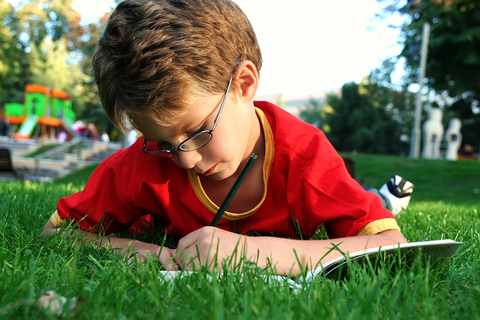 Writing Activities
There are lots of homeschool writing ideas and activities on this site. Why not try these creative writing activities for kids for example.
Writing Contests for Kids
Even non-competitive children can enjoy entering writing competitions. It gives them a challenge and usually inspires them to try their hardest. Here are some contests that run especially for kids.
Writing Magazines
There are several magazines both aimed at children writers - and ones that will publish kids writing.
Writing Programs for Kids
I was surprised to find that their are several free writing programs and courses on the internet. Not all of these are aimed specifically at kids, but worth taking a look.
Writing Groups
It is worth doing a google search on groups in your area that may accept your child - libraries often run kids writing groups. There are also some good online groups and forums that they can join.
I hope this gives you some homeschooling ideas on helping your children develop their writing skills. If I have missed any resources that you think should be mentioned, then do write a review and share with us.

Do you Homeschool?
Get creative
and try some new ideas. Every month I produce a newsletter to inspire and encourage you in your homeschooling.
Click the button below now to get inspired!

Go to Homeschool Writing from Kids Writing

Go to Homeschooling-ideas Home from KidsWriting