Orienteering for Kids
Home >> Homeschool Physical Education >> Orienteering for Kids
Orienteering is an exciting adventure sport that will get your kids running - and provides lots of great learning opportunities for homeschooling.
As well as learning to recognise some topographical map symbols, your children will learn to use a compass and to guage distances with more accuracy. Orienteering is also great way to do some homeschool geography, as you often get to see parts of your city or area that you may not have visited before.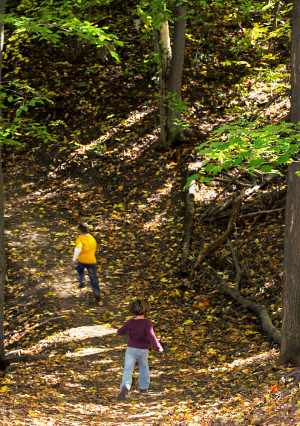 What is Orienteering?
Orienteering is a sport that involves a race marked out on a map. In following the course map, the runners have to find a number of checkpoints. The person who finds all the checkpoints, in the right order, in the shortest time, is the winner.
You might think that orienteering involves exhausting cross-country running that only the fittest, expert map readers can perform. (I did!). But nothing could be further from the truth. Orienteering is a great family sport suitable for all ages, even small children.
Maps and compasses can play a part in the sport - a great learning opportunity for your older children. But most events have several different courses that are graded by how easy they are. The easier courses (such as string courses) do not even require a map.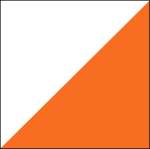 String courses are marked from beginning to end so you just have to follow the trail.
Children love the idea of finding the checkpoints along the way - turning it into a type of treasure hunt! Checkpoints are marked with a white and orange flag and are often hidden away, making them fun to find.
Many orienteering events have 'trail-o' courses which are suitable for wheelchairs and buggies. There are also 'sprint' courses which are much shorter (usually only about a kilometre) but with the same number of checkpoints to find.
Families can do the course together as a group - or once they have gained some confidence you can encourage your kids to try a course alone.
What Equipment do you Need?
At beginner level you only need a comfortable pair of shoes that you can walk or run in, and whatever else would make you comfortable (such as waterproof clothing and drinks). Maps of the course are provided at the event and the easier graded courses are unlikely to need a compass.
Many events these days use an automatic 'dibber' to log each contestants time on reaching each checkpoint. You simply place the dibber on the checkpoint to log your arrival. Although this can be quite an expensive piece of kit you are usually able to hire these from the event organizers on the day for quite a small sum of money (our local group charges £0.50).
All in all we have found orienteering for kids to be quite a cost-effective sport.
How to Get Started
Many orienteering clubs hold beginners induction courses specifically to introduce people to their sport - this is how we got started.
You will find people are happy to explain the sport to you and nice easy courses for you to try. Your local club will often have a website listing the dates of their events and there will be several available that don't need to be booked in advance - just turn up and give it a try.
To find a club near you start with the sites below :
Events are held in cities as well as in the country - my husband frequently runs courses in the middle of London. Country parks often have permanent courses set up that you can go along and try. The sport is seasonal - it is usually too hot to run in the middle of the summer - but evening courses are becomming popular with everyone running with a headtorch. If you get keen on the sport, then you can also try longer 3 day events (people usually camp).
When you first arrive you will see a registration table. You will need to sign up (for a small fee) for the course you would like to do - if you are not sure which grade of course would be best then just ask. You will be given your map and shown where the starting point is.
Although my kids are quite competitive and try to win (sigh!) I recommend you try orienteering as a fun walk - pitting yourself against the map and trying to find all the checkpoints. And keep an eye open for some nature table items while you are out.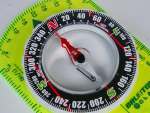 We have really enjoyed the orienteering events that we have been to - and the number of buggies and small children at the events testify that orienteering for kids is both possible and fun!
If you like this idea, then why not also try geocaching for kids. It turns orienteering for kids into real treasure hunting!