Themed Play Corners
Kids Role Play Learning Corners
Do your kids love to play pretend? Setting up a themed play corner for homeschooling is easy and fun.
Home corners have been used in the classroom for years - but you don't have to stick to pretend kitchens. There are lots of opportunities to involve your children in role play using themed play corners- and sneak in some learning!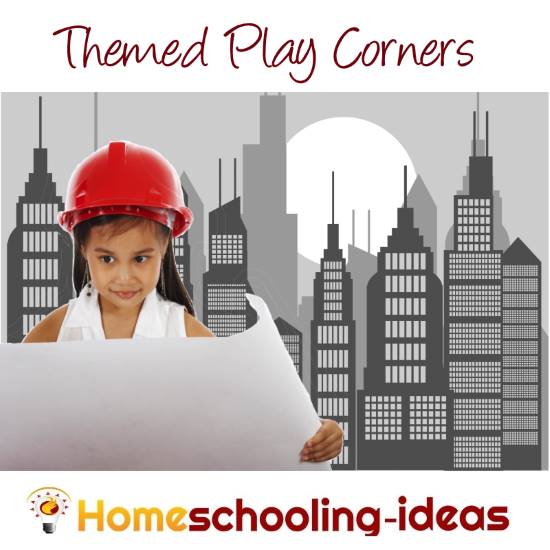 What's a Theme Corner?
A theme role play corner is a corner that is turned into a fun area where kids can play. The idea has been used in the classroom a lot - remember the home corner with the play cooker and some pots and pans? Or how about when you set up a store using your  Moms groceries and got your teddies to come buy things!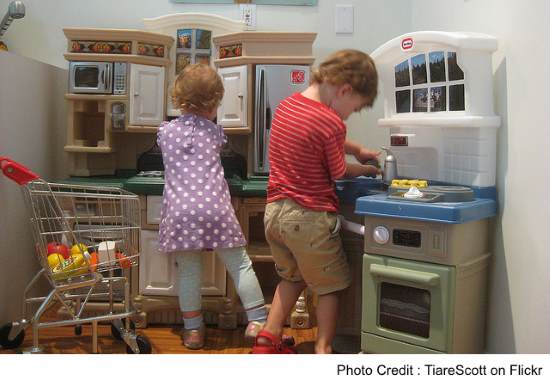 Kids still love this type of role play a lot! And in homeschooling we have unlimited opportunities to set up a small themed corner for our kids.
My kids loved helping to set up the play areas almost as much as they enjoyed playing with them!
Themed Play Corners for Homeschooling
Theme play corners could be as simple as a comfortable reading corner - or something a bit grander! Here are some ideas - 
Store
Kitchen
Doctors/Opticians
Vet surgery
Post Office
Restaurant or cafe
Travel Agent
Beach
Library
Florist

Spaceship
Tropical island
Woodland
Rainforest
Archeological dig
Zoo
Ship
Garage/Workshop
Under the sea
Castle
What do you need?
A corner or area you can set up to match your theme.
When my children were small we were lucky enough to be given a giant cardboard box that was turned into several environments! You could use a small corner of a room, playhouse - or build a geodesic dome. 
Don't forget you could set up a play area outside as well as inside!
Step One
Make a background. We did a lot of painting backgrounds onto large sheets of wallpaper, and hanging them up.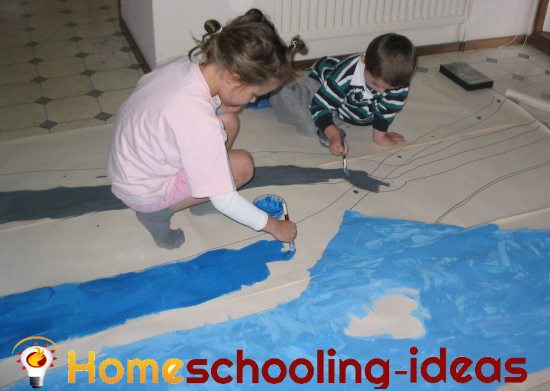 Idea!

Instead of painting a background, you could use an image and print it really large. Use a site like this one or this one. Just find an image that would work for you, and load it to the sites, then choose and print a size that would work for you. 
Step Two
Add your props! 
Now it is time to make your corner as realistic as possible by adding props and things the children can play with. 

We use toys and dressing up clothes that matched our theme - or made/painted props to go there.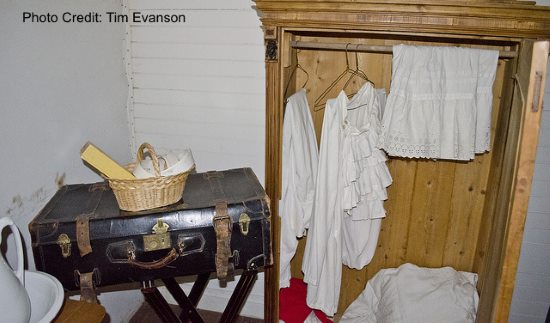 Minecraft Themed Play Corner
Here is an example of a great way you can use theme corners! How about a Minecraft corner?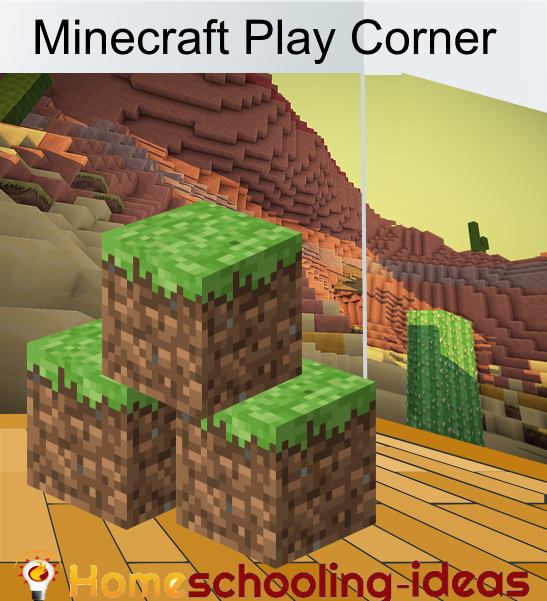 First make a background for your play corner. Either find a minecraft image online that you like (search for Minecraft wallpapers!), or get your kids to make one of their favorite Minecraft scene.
Then use the links above to print it really large.
Next you need some Minecraft props!
At the very least you need some blocks, a sword and a pickaxe!
There are lots of printouts here including some min-blocks. The more blocks you can make the more fun the play area will be.
How about adding a small ladder to the play corner?
Add a Steve head mask! And a sword.
You can make a pickaxe with foam, or there is a paper download here.
A chest in the corner is a nice idea if you have one. Or make one from a cardboard box.
Add a couple of plant posts with cardboard mMnecraft flowers to finish off the scene!
Enjoy thinking up ideas for themed play corners and getting the children to help you make them!
I would love to see your pictures when you are done.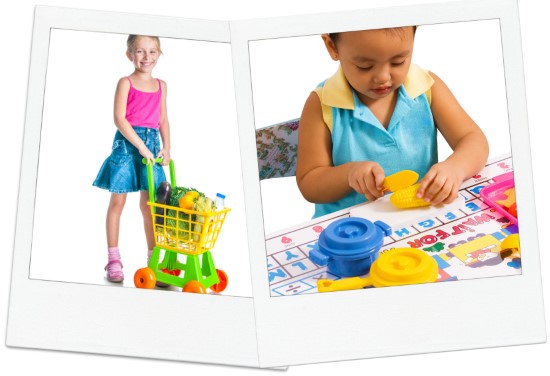 Homeschooling-Ideas

›
Activities and Ideas
›
Themed Play Corners