Educational Screensavers
Home >> Home School Ideas >> Free Educational Screensavers
Every month I share a new screensaver in my Homeschool Newsletter, and a couple of you have emailed to ask me why!
An educational screensaver is a wonderful low-key way to spark a learning experience with your children.
Screensavers are perfect for strewing. You don't need to point their attention to it - just leave the screensaver to do it's magic.
I change my screensaver once a month. Sometimes the children ignore it! But sometimes they get interested enough to ask about it. That becomes a great opportunity to explore a new subject. Or just have an interesting conversation!
I am very careful about choosing screensavers. They have to be free (or have a trial that lasts at least a month). And no extra downloads along with it (especially software that will 'monitor my browsing behaviour').

Screensavers I Recommend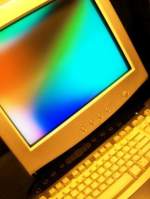 ---
Educational Ipod Ideas

More Home School Ideas

Leave Educational Screensavers for Homeschooling-ideas Home