Help - How do I teach her to think?

Question:


hi,
I home school my eight year old niece. she is an average student and quite often has to be pushed in the right direction to finish her work.

we live in tanzania and almost everybody here does not speak english. i am having a problem having her speak, think and write in english. she finds much easier to just communicate in Swahili.

also whenever a literacy question requires her to think about the answer then she says she doesn't know and leaves it at that. if the answer is not obvious (eg why do you think the characters in this story are similar to those in the previous chapter) then she will keep saying she does not know until i tell her the answer.

how do i teach her to think??? i don't like having to tell her the answers all the time.




Answer:
Hi and thank you for your question.
First the language question. I think is is natural for your niece to prefer to speak Swahili. That is what everyone around her is speaking and she probably doesn't really see any benefit in learning and speaking English.
I think I would first help her to see what she can gain by mastering English and making it fun for her.
Do you have access to English radio or TV programs? You could introduce her to English computer games - and find her some English podcasts and audiobooks that you think she would enjoy - see my
educational ipod ideas
to get you started.
Livemocha
is a great (free) language learning site and I think she would enjoy it because it feels more social.
The more you help her to see that it is a big world out there, and English will help her communicate - the more willing I think she will be to use it.
Regarding the literacy question - I wonder if she has learnt that there is a 'correct' answer to these types of questions. Often children would rather not answer than be wrong. And she knows if she sits tight she will have the 'correct' answer given to her!
There is a difference between knowing the right answer and knowing how to think
.
I would change tack completely and stop asking her questions that have a specific answer. Get her thinking instead by asking for 'opinions'.
For example - you could ask her to draw you a picture of what she thinks the characters look like. How does she think they would cope if they got captured by aliens? If she got turned into one of the characters, which one would she choose to be and why?
Can you see the difference? These questions help her to think about the characters but have no right answer. Encourage her to come up with wild scenarios - and then encourage to try to justify her opinion. Help her feel it is safe and fun for her to give funny or 'out of the ordinary' answers. She will start to worry less about whether she knows the 'right' answer - and be more imaginative and creative in the way she looks at things.
I hope you get some other comments with more suggestions. And I hope that helps you with some ideas of where you can start.
best wishes, Julie.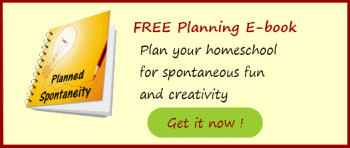 Go to
Homeschooling Help from Help - How do I teach her to think?
.
Go to
Homeschooling-ideas Home from Help - How do I teach her to think?
.