Homeschool Kids Blog Carnival
Edition #14 - 30th January 2010
Welcome to the fourteenth Homeschool Kids Blog Carnival.
I am thrilled to again share with you some wonderful blogs written by homeschooled kids.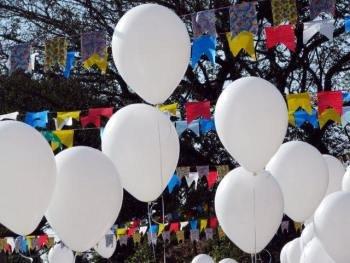 If this blog carnival is new to you, and you would like to submit a blog for the next one, then scroll to the bottom of the page for details.
If you have an (adult) blog and would like to host this carnival sometime, then I would love to hear from you.
---
A big welcome to two new blogs this month.
Firstly,
Alice's Bunny Blog
. Alice tells us about
Emma's favourite poems
. Go and see if you like the poems too.
New from Scotland is
Nature Girl
. She gets
Pine Martens
visiting her garden! If you have never seen a pine marten, then go visit her blog to see some pictures.
What are our regular bloggers up to?
Buttercup
is back! She has been doing a lot! Find out what in
What's up with Me
.
Kitten has been writing about her Moms bloggers class. Sounds like a great idea.
Araya is writing for a friend's newspaper. You can read her story Sinclaire the Kitten. I don't know how you find the time, Araya.
Elferkid has been to the Laura Ingalls-Wilder homestead.
Vienna's Corner of the World is going green! Find out how you can do your bit to help save the world.
iYuki has a book review for you this month. Find out how she liked The sign of the beaver.
Not only did Benny win NaNoWriMo, he also wins the prize for the longest post this month! Here is his novel, Marrone. Well done for finishing a whole novel Benny.
CherokeeNDNGirl has some good advice for January. Read her post about staying comfy!
NeonGlitter has been interviewing our fellow bloggers! Here is her interview with Angela. And what has Angela herself been up to? Read her post Heya People to find out.
Fairygirl Amy wishes us all a Happy New Year. Check out her new book club for kids.
Daniel Dude tells us about Douglas Mawsons Sled Plane Find out how long it was buried under ice by reading his post.
Lets finish with an adventure. Find out about Alex's trip to the Grand Tetons.
That is it for this edition of the Homeschooled Kids Blog Carnival.
The next carnival will be at the end of March 2010.
Thanks to you all for your great blog posts this month.

---
I hope you enjoyed the Homeschooled Kids Blog Carnival 14. If you would like to submit a blog article to the next edition of the Homeschooled Kids Blog carnival please use the
carnival submission form
or
send me an email
. Let me know if you spot an error, or I have missed someone!
Sorry everyone - I am going to take a year off from running the carnival so I have removed the form. I just don't have the time for it at the moment. Hopefully next year I will re-start - keep an eye on my Facebook page for details.

If you would like to advertise the carnival on your blog - then I have some Blog Buttons you can use.
---
Homeschooling-Ideas

›
Homeschooling Kids Blogs
›
Edition #14