Homeschool Unit Studies
Home >> Homeschool Unit Studies


Are you looking for a way to get your children excited about learning? Would you like your children to learn through literature, games and hands on activities?
Using a variety of resources pulled together as a unit study will make learning fun again.
Getting the most from Unit Studies
The real benefit of a unit study is not so much the initial study of a single subject, but the way they can blossom out into all kinds of other subjects and areas. A single study area can build some knowledge in your children - but expand that into other related areas and you can build connections that help your children REMEMBER what they have learnt.
English, Math, history, geography, culture and much more can all be studied at the same time using a variety of materials - games, movies, lapbooks and hands on activities.
With some planning, a study of the Californian Gold Rush can open out into looking at the life of a miner, the geology of California (and the world!), other cultures such as Indians and the Chinese, and even railroads and clipper ships.
The time consuming part is the hours it takes in working out which directions you can take your unit study in - and what resources you can use for each extension. That is why I have produced my 'Homeschool Idea Book' series.
Each Idea Book covers a main theme and several associated subjects. And I have spent hours searching out the best resources and ideas for you to use in each area.
Homeschooling Idea Books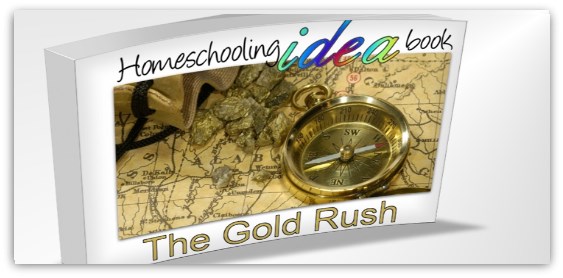 Gold Rush

Use the Californian Gold Rush as your starting point for an action packed adventure.

See sample or find out more.

This ebook is an instant download ebook - it is not available as a hard copy.
How we use Homeschool Unit Studies
In putting together our thematic units I usually start with a fictional book related to the subject of the project. This is your 'hook' to get them interested. I almost always use this book as a read-aloud, but sometimes we listen to it as an audio book.
If I sense some interest in the subject, then I begin adding other resources. (If not, then leave it – a reference point has been made and you can come back to it later. At the very least you have all read a good book!)
Begin adding resources. A book will give your child some knowledge. A game will reinforce that. A book, game, website, video, craft, colouring book and outing on the same theme totally immerses your child in the subject – who can forget a subject then? Homeschool success!
If I can catch the children's interest, then we may do a project all in a rush – this was the case with the Ancient Egypt unit.
But usually it's a little here, a little there. Projects often disappear for a long time – superseded by a new passion. Or they take wild tangents and become new and completely different projects! There is no hurry! The connection is made – the interest established. And we have captured the fun of homeschooling!!!
About Homeschooling Idea Books
I have pulled together a variety of resources and ideas so you can have what you need at your fingertips whichever direction your project takes you.
There is nothing worse than happy, excited children who would love to take the next step in learning something new - and you not knowing which resources to provide.
The Homeschooling Ideas Books give you page after page of resource ideas to help you move through a project into all the directions it could take. Helping you to help your children build knowledge and connections in a fun and relaxed way.
There is finally a way to make planning your homeschool unit studies a breeze!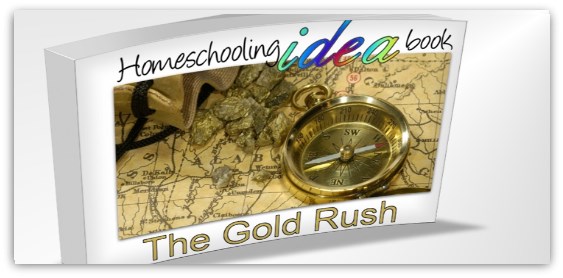 More Homeschool Unit Study Ideas and Resources
Science
Electricity for Kids. Lots of ideas for studying electricity.
Geography
Around the World in 80 Days. Using literature is a great way to homeschool - and Jules Vernes' Around the World in 80 days is a fantastic way to approach geography for kids!
History
NEW - When Hitler Met Pink Rabbit. Lots of ideas for studying World War II.
By the Great Horn Spoon by sid Fleischman is a grat way of introducing gold rush activites. Enter the era of the California gold rush!
Stig of the Dump - another homeschool unit studies history resource. Take a look at Stone Age People through this wonderful childrens' book.
More Homeschool Resources

Return from Homeschool unit studies to Homeschooling-ideas Home page