Photography Projects for Kids
Home >> Home School Ideas >> Photography Projects for Kids
Using photography in Homeschool is a wonderful way to get your children out and about - and seeing the world in a new light.
If you are new to photography, you may want to start with these photography for kids ideas - but here are some fun and unusual projects for you to try.
Ball of Light Project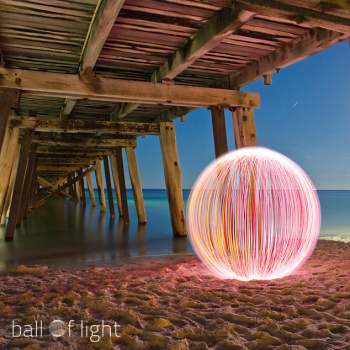 Don't you love these? They were taken by photographer Denis Smith (who kindly gave me permission to show his photos here). I think they would make a great project to try.
You will need a tripod and a camera that can keep it's shutter open for long periods of time - up to 10 minutes if possible. Most modern cameras have a 'night scenery' or 'candle light' setting that may be worth playing with. Denis uses LED lights to make the ball - but you could try torches or glow sticks. Tie them to a string and swing them around while the camera shutter is open. There is more help in Denis's FAQ page.
The video below shows Denis in action. However, the first 4 minutes of the video talk about his previous depression and drink problem (this photography changed his life), so probably isn't suitable for younger viewers. You can see Denis actually making the ball of light pictures at about 6 minutes onwards.
I hope you give this great idea a try.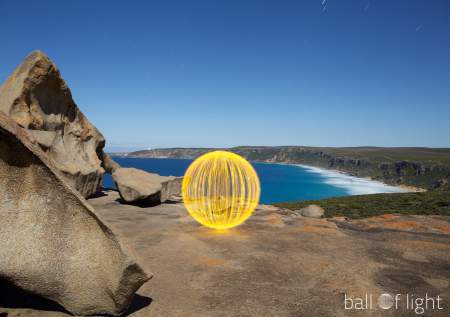 Make a Calendar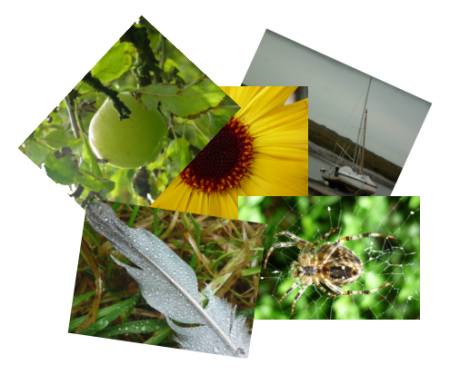 I previously wrote about the great week we had taking photos for a calendar that we used as a Christmas gift. You can read the weeks outline at homeschool photography lesson plan. This is a nice simple project that will work with any level of photography skill. Even young children will be proud to see their efforts printed as a calendar.
Levitation
Levitation is a growing area of photography, popularised by bloggers such as Yowayowacamera.
There are several ways to try this type of photography, the easiest being jumping! And what kid doesn't like to jump! You will need a fast shutter speed to catch your jumper in the air without making things blurry. Try a sports mode on your digital camera. The trick is to make the model look relaxed and as if they are merely floating.
A second, more high-tech way to do levitation is by using photo editing software to remove something that was originally holding your model up.
With this method you will need to firstly take a photograph of your background set. Then, without changing the camera angle at all - place your model on a chair or stepladder and take a second photo. You can then manipulate the photographs in your editor to remove the chair or ladder - making the model look as if they are floating.
This is a nice fun photography project for kids to try - and at the very least will get everyone jumping around for a while!


Go to Homeschool Ideas from Photography Projects for Kids

Go to Homeschooling-ideas Home from Photography Projects for Kids