Teaching with Movies
A wonderful way to bring a homeschooling project to life is by teaching with movies. 
Spark interest in a subject by having a regular movie night. 
One of the major problems faced is deciding if a film is suitable for children. Ratings vary and it is difficult to get good information. I have colour coded the films as a starting point, but please research the film before you view it with your children. 

Green - suitable for all (including the little ones). UK rating would be U - Universal.
Orange - suitable for older children(over 7 or 8) - UK rating would be PG - Parental Guidance.
Red - suitable for teenage children. UK rating would be 12 or 15. 

Finding movies to go with a subject (that are educational as well as entertaining) has been a mammoth task!  I hope this list of movies will give you a good start.

History movies
Geography movies
Science and Nature movies
Useful links
"Never judge a book by its movie"  -      J. W. Eagan
The date beside each movie is the date it was made (so as not to confuse those with similar titles)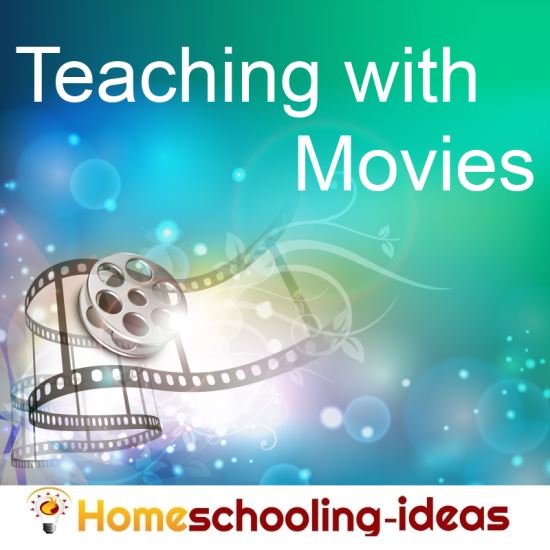 Homeschool History
Ancient History
The Miracle Maker (2000) - the story of Jesus Christ.
Joseph and the Amazing technicolor Dreamcoat (1999) musical version.
Ben Hur (1959) - The story of a Jewish prince sold into slavery and the Roman who betrayed him.
The Prince of Egypt (1998)Animated movie about Moses.
The Storyteller:Greek Myths(1990)Four Greek myths told by a storyteller stuck in a labrynth. It may be pretty frightening for younger children.
Troy (2004) - An adaptation of Homer's great epic
Spartacus (1960) Slave revolt in 71BC.
World War I
When the Whales Came (1989)based on the Michael Morporgo novel. Set during WWI on one of the Scilly Isles off the coast of Cornwell.
World War II
The Sound of Music (1965). There are some good ideas for studying this at Homeschoolers Guide to the Galaxy.
Tora! Tora! Tora! (1970) This has a U rating but please check the description before watching with young children. A dramatization of the Japanese attack on Pearl Harbor and the series of American blunders that allowed it to happen.
Beautiful Dreamer (2006) A pilot gets shot down and gets amnesia. His stricken-with-grief wife finds him in a small town and is shocked that he doesn't remember her. (Dove review available).
Goodnight Mr. Tom (1999) Story of a boy evacuated from London to the country during WWII - and of the man who takes him in.
The Great Escape (1963) Long but thrilling story of escaping from a prisoner of war camp. Based on real events.
Into the Arms of Strangers: Stories of the Kindertransport (2007)(over 11) The story of child refugees who were transported to Britain to escape the Nazi Holocaust.
La Vita E Bella - A Beautiful Life (1997) A Jewish man has a wonderful romance with the help of his humour, but must use that same quality to protect his son in a Nazi death camp.
Homeschool Geography
Some movies may not be specifically meant to be about a place, but just watching it can give you a feel for an area. A great way of teaching with movies!
Around the World in 80 Days There are several version of this film. For more Around the World resources, see my Unit Study.
The Inn of the Sixth Hapiness (1958) Possibly should be in the history section, but this film is based on the story of Gladys Aylward (1902 - 1970), a former domestic turned missionary in China. She became a Chinese citizen in 1936. Four years later, despite being in ill health herself, she shepherded over 100 children over the mountains to safety at the height of the Sino-Japanese war.
Cars (2006) Animation A hot-shot race-car named Lightning McQueen gets waylaid in Radiator Springs, where he finds the true meaning of friendship and family. Situated on Route 66. I agree this may be pushing teaching with movies to the limit!!!
The Italian Job (1969 or 2003) There are two versions! For car chases through Italian streets choose the earlier one. The 2003 version begins in Venice, but ends in Los Angeles
Homeschool Science and Nature
FernGully: The Last Rainforest (1992) The magical inhabitants of a rainforest called FernGully fight to save their home that is threatened by logging and a polluting force of destruction called Hexxus. Based on Australia's rainforests.
Free Willy (1993) When a boy learns that a killer whale is to be killed by the aquarium owners, he risks everything to free the whale.
Born Free (1966) The classic story of returning a lion cub to the wild.
Ring of Bright Water (1969) Mij is a cute, cuddly pet shop otter who captures the heart of Graham Merill but it doesn't take Graham long to realize that London is no place to raise a slippery otter. So he takes Mij to live in a ramshackle cottage on the coast of Scotland.
Gorillas in the Mist (1988) The story of Dian Fossey, a scientist who came to Africa to study the vanishing mountain gorillas, and later fought to protect them.
Never Cry Wolf (1983) A government researcher, sent to research the "menace" of wolves in the north, learns about the true beneficial and positive nature of the species
Tarka the Otter (1979) A family film which follows the life of a real otter and its adventures in the wild.
The Endurance (2000) Shackleton's legendary antarctic expedition.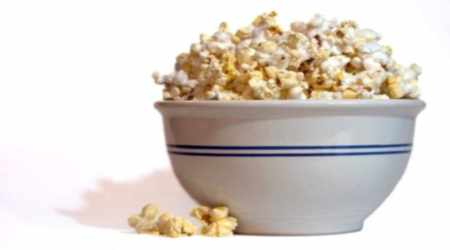 Useful Links
IMDB The Internet Movie Database - reviews of thousands of movies. Some of the movies also have a parental concerns section.
Teach with Movies Learning plans and Lesson Guides for 285 movies.
Historical Movies in Chronological Order This is a huge list of historical movies. There is no guidance as to what may be suitable for children, but worth browsing the historical period you are studying for ideas on teaching with movies.
The Dove Foundations Reviews movies with 'family viewing' in mind. A good place to see if a movie is suitable for the family.
I am sure there are many more films suitable for teaching with movies. What are your favourites? Please
contact me
and let me know!
Homeschooling-Ideas

›
Homeschool Resources
›
Teaching with Movies