Upcycled Magazines
4 Homeschool Strewing Projects
I get a lot of requests for ideas for high-school homeschool projects. But sometimes the 'old favorites' work just as well with older children.
I have been looking at some 'younger kid' upcycled magazine projects recently and thought I would update them for teenagers.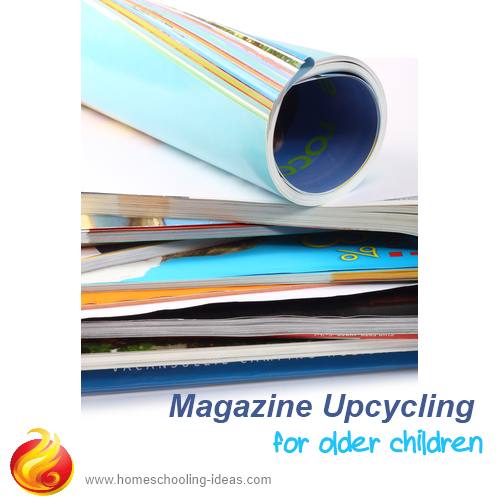 Here is my take on 4 upcycled magazine projects that are perfect for homeschool stewing to older children.
1. Story Magnets
There is a really lovely story magnets tutorial at SunHats&WellieBoots that younger children would love. But could I get my teenagers interested?
I used some old magazines that they have been reading, and found some pictures they might be interested in - then turned them into magnet pieces (as per the tutorial above).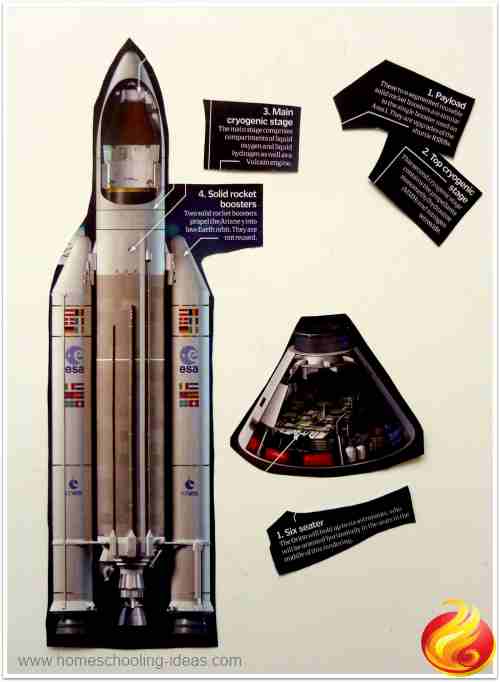 You can see that I also cut out some text which they can match to the images. We have lots of old books that are filled with diagrams, maps and images that would look great on the fridge - and could be interesting to a passing teenager. 
Sometimes even a 5 minute conversation about the items is a huge learning opportunity.
2. Posters
Some of the magazine pages were interesting, but not great for magnets. I used this to make some educational posters which I left in various places around the house.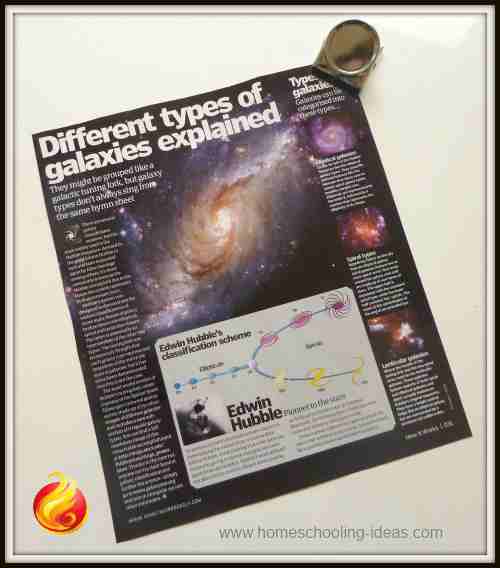 You could even laminate them and use them as placemats.
3. Strewing Cards
Thesetemporarytents have a lovely 'strewing cards' idea. She makes cards from old books, then strews them for her children to find.
I wanted to try and see if I could make a teenager version. In the end I decided to use homemade books and fill them with interesting titbits, fun facts and images - a bit like my educational scrapbooks.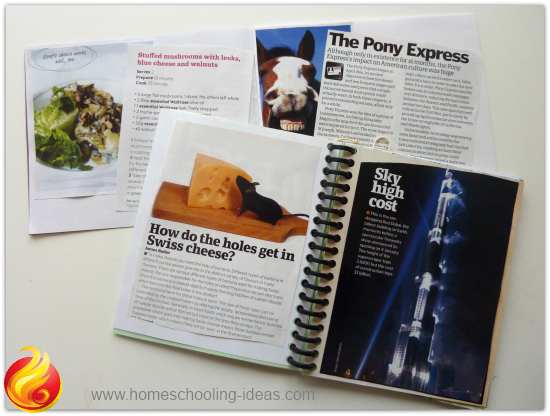 These are pretty cool actually!
By mixing and matching magazines and books, they are filled with different types of information and great to flip through. Worth taking along on a car trip!
4. Wallpapers
I decided I needed a high-tech option too!
You know I am a big fan of educational screensavers. I think they are a great low key way of getting information in front of your children.
So I decided to make a PC wallpaper from an old book picture. I would have scanned it in but my scanner wouldn't play nicely, so I ended up just taking a photograph of it. Then I followed these instructions and voila!
My grungy laptop with new 'teenager magnet wallpaper'!
Change these around regularly and they are sure to notice - even if they try not to :)

I hope that gives you some ideas for using magazines with your teenagers or older students. Sometimes the most simple ideas can be the most powerful.
Homeschooling-Ideas Home

›
Ideas for Homeschooling
› Upcycled Magazines for Strewing