Homeschool Sports Programs
Home >> Summer Activities for Kids >> Homeschool Sports Programs
Including sports as part of your homeschool physical education curriculum can be tricky! But there are opportunities for homeschooling and sports to mix.
Why not think about starting your own sports program? It is easier than you think.
Got a budding athlete? This expert tells you the best fitness activities for kids who play sports.
Your Homeschooling and Sports Programs
Homeschool sports can be a big hit - unless you don't have a team. Beginning your own homeschool sports program may not be as difficult as you think. Here are a few things to think about before you start your own.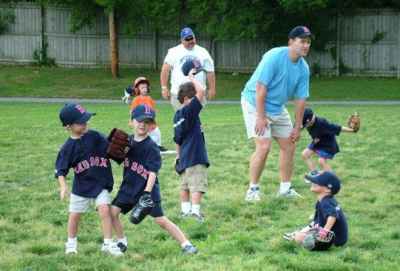 Why do you want to do sports? This is an important question to answer and writing it down will keep your sports program on track. On the whole though, sports give children an opportunity to develop fitness, and gives valuable lessons about training and teamwork.
Which sport would you like to do? You'll probably want to begin with just one sport and one or two teams. Which would be easy for you to organize? If you are happy to start small and not compete initially, then you could try one of these kids sports activities.
Find a place to play. Homeschooling gives you a great opportunity to schedule practice times when gyms aren't being used. Try church gyms or community centers for premises. Or how about meeting in the local park?
Find some players. Call other homeschoolers you know. Put announcements in homeschool newsletters, church bulletins, and online groups and forums etc. You'll probably need a minimum of six players for making up team games. Calculate in advance how much you need to charge each player to cover any expenses from equipment or gym rental. When you practice, it makes sense to spend at least some of the time working on skills of the sport. Some children may have a lot of experience in the sport, but everyone needs to go over the basics. If you don't know a great deal about the sport, ask for advice from local coaches, read books, and watch videos. It is also worth checking on Youtube for short training videos.
Good luck with your team. As you get better you may want to challenge other homeschooling teams, or local schools. Even if you lose initially, it will be a great learning experience.
It will take some time and some effort, but you can do it! So what are you waiting for? Get in the game!

Want more kids sports activities? Sports day events, dancing and slacklining make great Fun Sports Activities for Kids.

Get creative and try some new ideas. Every month I produce a newsletter to inspire and encourage you in your homeschooling. Click the button below now to get inspired!

Leave Homeschool Sports for Homeschooling-ideas Home