International Rock Flipping Day
Are you looking for a way to do more nature based activities as part of your homeschooling?
Then why not give International Rock Flipping Day a try!
International Rock Flipping Day
Sunday 13th September 2015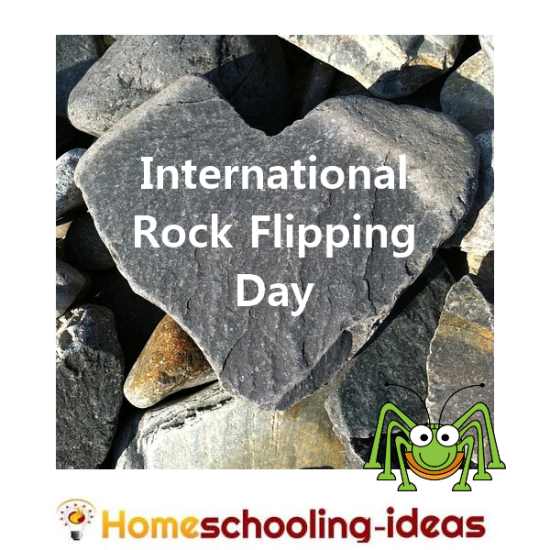 What is it?
International Rock Flipping Day is a day when you are encouraged to go find a rock! Carefully flip it over and record what you find.
It is a great way to really take a close look at nature and record the biodiversity that you find.
As far as I can see, the idea was first suggested by Dave Bonta in 2007, and is now hosted by edgeoftheordinary. Dave says
"The point is simply to have fun, and hopefully learn something at the same time.
We don't want to over-determine what that something should be: those of a more scientific frame of mind might focus on i.d.s or ecological interactions, while those of an artistic or poetic bent could go in a different direction entirely. Pictures alone would suffice, of course.
But whatever you do, please be sure to replace all rocks that you flip as soon as possible, so as not to disrupt the natives' lives unduly."
And because lots of other people are doing it too, a whole library of fantastic pictures have been posted on Flickr.
Remember to take care when rock flipping. You don't want any trapped fingers - or bites by the more aggressive bugs! 
Rock Flipping for Homeschooling
Of course, you don't have to only restrict this activity to one day a year! And there are lots of ways you could approach it for homeschooling'
Science and Nature
As well as a great excuse to get outside and look at bugs, you could incorporate this with some science and nature activities. Can you identify the bugs you find? What scientific classification are they in?
A good game to go with this would be the free Phylo trading card game.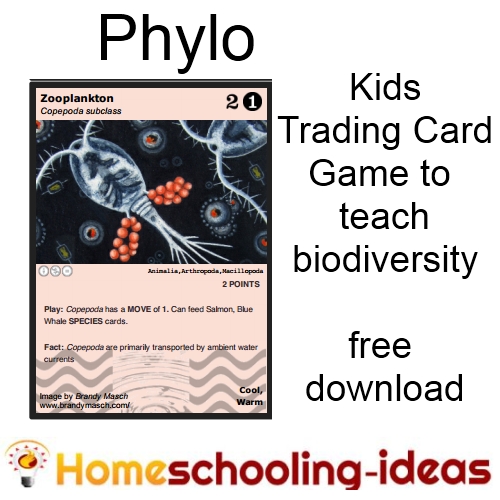 You could also incorporate some of you (not-live!) finds into a nature table. And here are some recommended science books for homeschooling.
Art
Could you draw your finds? A nature journal is a great thing to start with children. 
Find out more about journaling with your children
Photography

The easiest way to record your bug finds is to take a snap! 

You could share your photo on Flickr - or come share it on the Homeschooling-Ideas FB page

Make a scrapbook with your photos or just display them next to your nature table. 

This would be a great project for a nature loving teenager!
You could delve into the science and habitat of the bugs you find - and perhaps even take a more rigorous survey of your local flora and fauna - making detailed observations. There is a lesson plan here for sampling a square of ground.
If you can find a local entomologist, they may be able to tell you of any official surveys of the area which you could volunteer to help.

More Nature Homeschooling Ideas

| | |
| --- | --- |
| Make Art | Rock Painting |
Homeschooling-Ideas
›
International Rock Flipping Day