Nature Art for Kids
Have you seen those beautiful photographs of Art made using Nature?
We have decided to try to re-create this idea as one of our
homeschooling nature activities
.
The benefits of creating this type of art has really surprised me.
Firstly, we have to
look very closely at our surroundings
to spot places we can create the art, and for things we can use.
It has helped us to develop
a better eye towards composition
. Our first efferts were really just a jumble of leaves and twigs!! Not very artistic!
We have also become much more
aware of the colors of nature
, and how they compliment each other. On a dreary winter day in the UK, everything can look very brown! We have had to look closely to spot different shades that would work together.
We are just at the beginning of our Nature Art for kids adventure - but we have really enjoyed our nature walks since beginning this. Even walks when we don't create are used for spotting previous creations!
Homeschool Ideas
Fancy trying this project yourself? Here are my tips!
Show the children some pictures before you begin so they have an idea of what to do. Check out our Photo Journal to see what we did!
Look for color contrasts. When you are taking photographs then a light subject on a dark background (or vice versa) will show more clearly.
Be respectful. Don't build an art piece where someone may trip over it. And be careful not to damage plants.
Don't interfere! If you are the type of mom who 'helps' her children make their art 'look better' then please go and make your own piece!! Let the children work at it themselves (unless they ask for help) - they will learn more this way.
Start small. You don't have to start with a huge sculpture. Small artworks can be just as effective.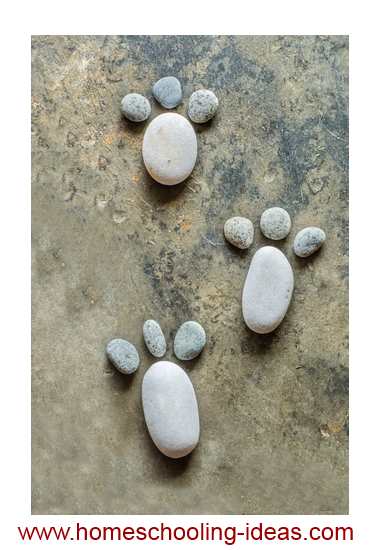 More Nature Activities
Set up a Nature Table
.
The Seasonal Tree Project
.
Make a Stick Doll
.
Science with pinecones
.

Homeschooling-Ideas

›
Homeschool Ideas
›
Nature Art for Kids