Kids Craft Ideas
Art and Craft Projects
Crafts are a wonderful way to teach your child a new skill for life
.
Children love to have a sense of accomplishment, and feel they are really contributing, so even young children love to be introduced to a new craft idea.
Even better, crafts are perfect for tying into your current homeschool projects! They can really help a subject come alive - and reinforce the things you are learning.
Crafts aren't all about play-doh and glue-sticks.
Try some real traditional crafts with your children - you will be amazed what you can make!
Kids Craft Projects and Ideas
There are so many beautiful crafts that kids can manage. We have tried many crafts as part of our home school crafts sessions.
Fabric Crafts

Despite the sharp needles, I have found this to be an easy craft that children from about the age of six can manage. Make toys or quilts.

You get a real sense of satisfaction from dyeing yarn to use in other projects. Easy and fun.

The Huichol Mexican Indians are renowned for their beautiful yarn paintings. Try copying their technique to make a beautiful artwork.

Journal quilts are small and easy for even young fingers. Why not make a quilt representing your homeschool adventure every month?

Used you dyed yarn to make stickdolls. These easy dolls are suitable to make by all ages and need very few supplies.
Clay Crafts

Children love working with clay, but are of often stuck for ideas about what to make. Here are my kids craft ideas for pottery.

This one will stretch you but it is really fun to try. Learn how to fire pottery without a kiln

Artist Kiko Denzer shares how to make something beautiful from mud.

Not quite clay but just as much fun.
Paper Crafts Ideas

Handmade books are perfect for all sorts of projects. And make wonderful gifts.

Try this creative art form used for stress reduction, and to help develop dexterity in children.

Aging paper is a terrific homeschool trick - useful for all sorts of crafts projects.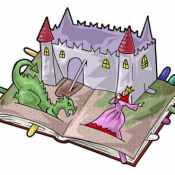 Pop Up Books are fun for all ages. And easy to make!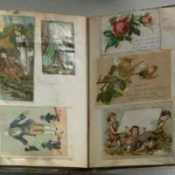 Not photo memory books, but old-fashioned cutting and pasting.
Nature Crafts Ideas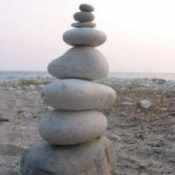 Use natural materials to make art! This project is great to try on a nature walk or at the beach.

Bring the seasons into your home. This tree decorating activity brings natural balance.
Edible Crafts

Make a project you can eat! From making a batch of
easy edible play dough
to beautiful fruit carvings.
Collaborative Art Projects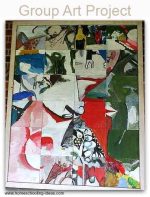 Looking for something collaborative for a homeschool group? Or a longer term project that you can work on piece by piece? These ideas will work for for several children working together. Or make an ideal longer-term family project.

Got a great Homeschool activity?
Why not share it?
Have you tried some great homeschool activities? Found a project idea that really worked in your homeschooling? Tried a new craft?

I would love to hear about it. Fill out the form below and share it with us.

What other Homeschool Activities and Crafts have people shared?
Click below to see other homeschool activities

Snowman Craft

Here's a little cooking project that you can tie into teaching a winter theme. Snowman Rice Cakes! My 4 1/2 year old son loved this snowman craft …

Do you Homeschool?
Get creative
and try some new ideas. Every month I produce a newsletter to inspire and encourage you in your homeschooling.
Click the button below now to get inspired!

Home

›
Activities for Kids
›
Kids Craft Ideas